Live an exciting journey entering the jungle on one of our original all-terrain Mercedes Benz Unimog's. Visit an isolated community of Mayans where your will discover the excitement of swimming in the crystal clear waters of an amazing cenote and snorkeling in a fascinating underground river. Delight in a peaceful bay of the Caribbean, navigate in kayak to a beautiful coral reef where you will snorkel and admire the impressive variety of tropical fish.
PRICE
$119 USD Adults
$79 USD Children (ages 6 -12)
AVAILABILITY
Monday, Tuesday, Wednesday, Thursday, Friday, Saturday
Your exciting adventure tour starts with a ride in a 4×4 all-terrain vehicle that takes you to our Maya Community, a small Maya family community where the Nohoch Nah Chich Cenote system is located (one of the longest explored underground river systems in the world).
.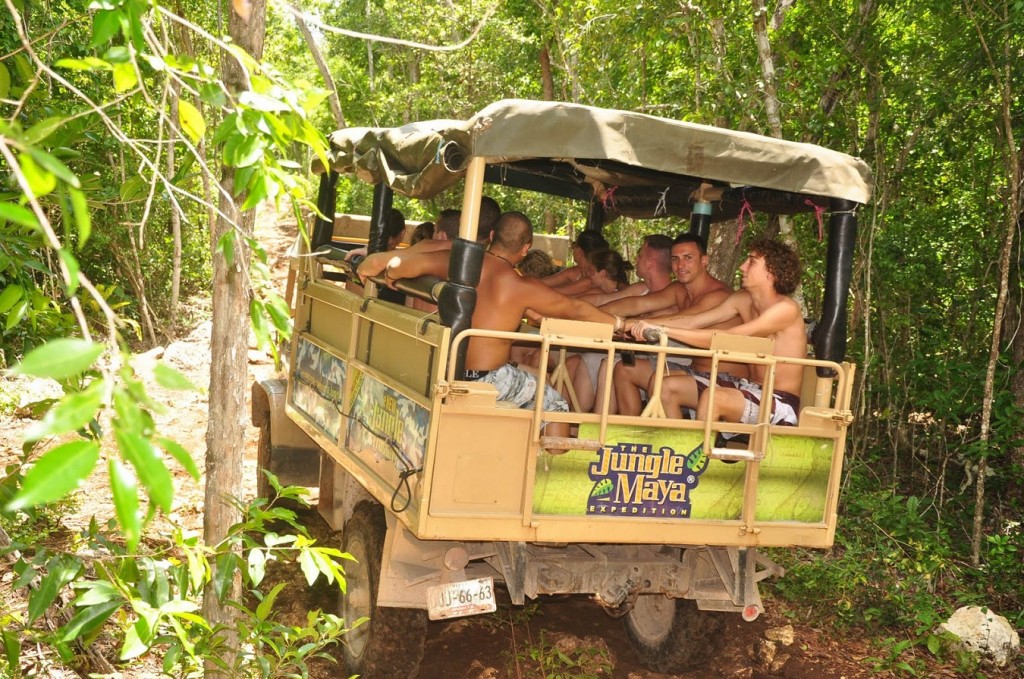 Here you will take part in an unforgettable snorkeling adventure into the fresh waters of this underground river, swimming deep inside the caverns where you will observe stunning stalactite and stalagmite formations above and below this crystal-clear water.
–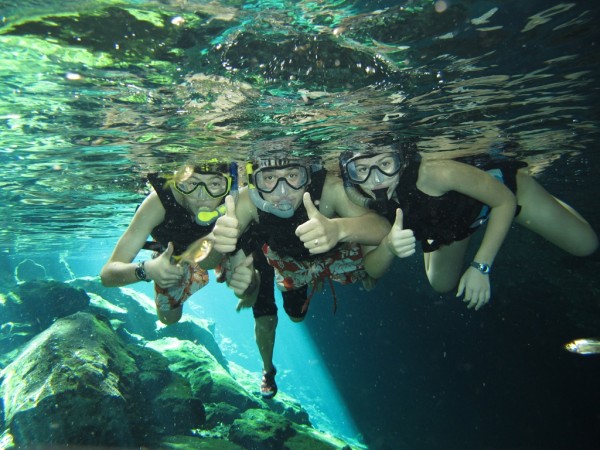 Walk and enjoy our Ride Bike through the jungle and witness the animal prints from the species that live there, the cenotes, and the variety of flora and fauna.
You will snorkel in Yax-muul, the most beautiful natural swimming pool on the Mexican Caribbean.
.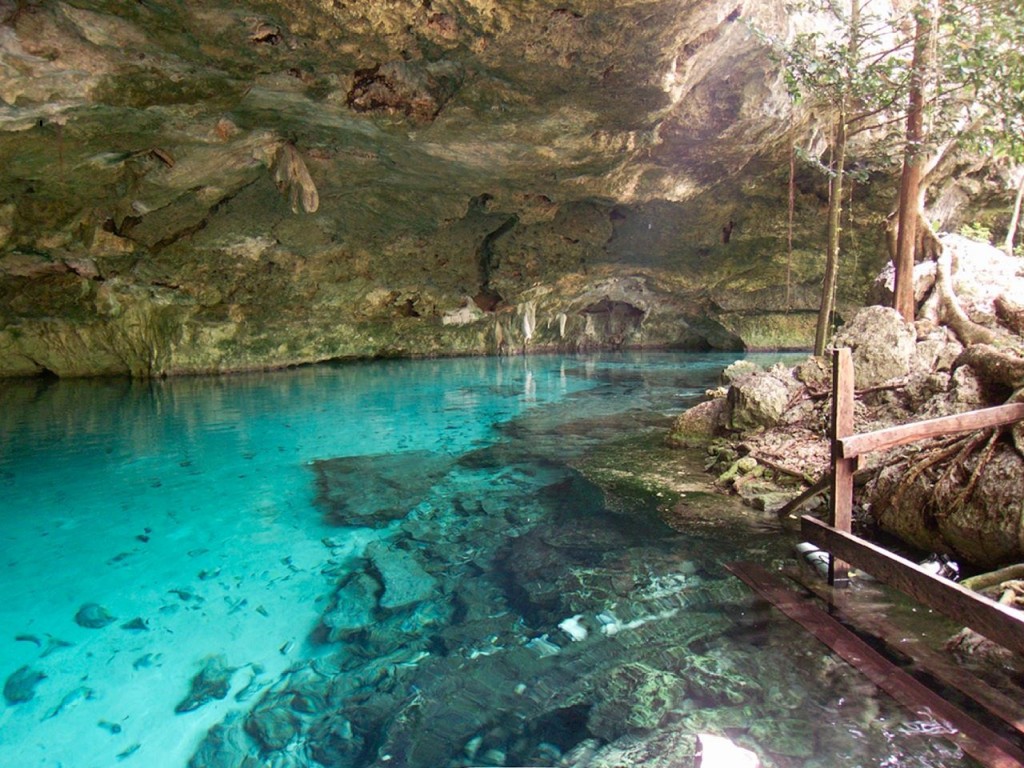 A traditional Maya lunch prepared by the women of this community then awaits you at the ranch. After lunch you will have the opportunity to visit the ranch and its inhabitants, a small Maya family that have lived in this remote jungle location for the last 30 years.
7:30 AM – 8:30 AM
Hotel pick-up and departure for Rancho San Felipe.9:15 AM
Arrival at the Unimog operational base and board the 4×4.9:15 AM
9:30 AM Visit mangroves in the middle of the jungle.9:45 AM
Arrival at Rancho San Felipe and snorkeling trip.10:30 AM
Jump in the Unimog and cross the deep jungle.10:45 AM
Arrival at Yax muul. Snorkel in this beautiful natural pool and relax in the hammocks.12:00 PM- 12:30 PM
Arrival at the Maya Village. We will have the opportunity to see how the Mayas live and experience with these wonderful people an adventure in their natural world. Together with the locals we will:
* Walk through their forest, learning of the local fauna and flora
* Enjoy a zip-line, flying over an incredibly beautiful Cenote
* Rappel down into another Cenote
* Canoe/kayak on a wonderful lagoon
* Enjoy a refreshing swim
* Enjoy a delicious lunch prepared by the local Maya women05:30 PM – 6:00 PM
End of the expedition. Return to hotel.
This Expedition Includes
8 Adventure attractions and Activities: 4×4 adventure ride in Mercedez Benz Unimog, swimming in Yaxmuul, and snorkeling in Nohoch Nah Chichi snorkel gear included, multilingual adventure guide, Maya guides at locations, Mountain Bike Riding, Zip Line through the Jungle, rappel and zip-line gear, lunch and drinks.
What To Bring
Comfortable footwear to walk in the jungle, swimming gear, extra T-shirt, towel, bio-degradable mosquito repellent, and extra cash (tips, photos, videos and souvenirs).
Health Related
This expedition is not recommended for people with severe back problems, any severe physical or motor handicap, serious heart problems, or for obese people or for those who suffer from claustrophobia or do not know how to swim. Children under 6 years, pregnant women and people under the effects of alcohol or drugs will not be permitted to participate in this expedition. Maxium weight 264Lb